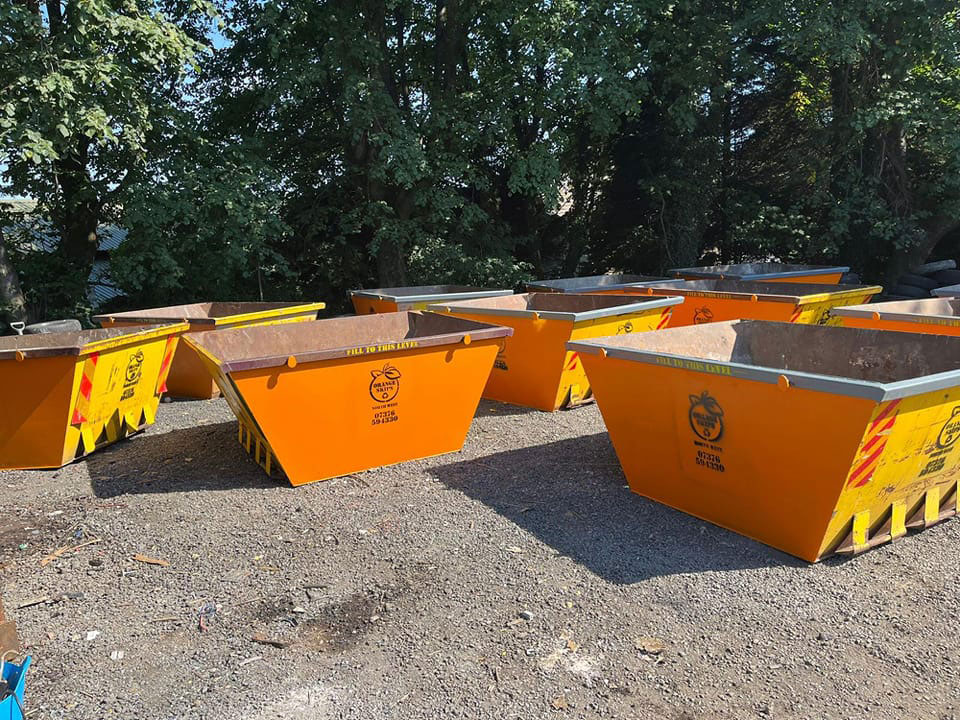 How long can I keep the skip?
Skip service in Bury
Our average hire time for our skip service in Bury is 3 days for 2, 3 and 4 yards skips and 7 days for an 8-yard skip. However, we are flexible with our skip collection service. Therefore, you can call us earlier than the set time if your skip is full and ready to go. Alternatively, you can extend your 3 days hire to 7 days at no additional cost. We also have a wait and load service.
Skip Service Bolton
You must make sure that there is clear access for us to deliver the skip. This includes fences and walls; we cannot accept liability for any damages caused by obstructions.
Do I need a permit for my skip?
Skips Ramsbottom
If you plan to keep the skip on any area which is not completely on your property, you will need a permit. Skip permits cost £30.00, but don't worry we can do the paperwork! Simply add this on to your booking form and we will do the rest.
What can I put in my skip?
Skips Manchester
You must ensure you order the correct skip for your job. Our skip guide offers information to help you choose the best skip for your project. If you are still unsure, please call the team on 07376 594330 prior to booking.
What happens if I over-fill the skip?
Skips Bury
Due to health and safety legislations, we are unable to accept skips filled past the fill line. All loads must be level with the rim of the skip. If you over-fill your skip you will be asked to empty until it is level. We can provide another skip for the excess waste at additional cost.
Skips Prestwich
We do! We are happy to accept fridge/freezers in our skips, however this does come at an additional cost. This must be prearranged prior to your delivery. You can choose this option when booking your skip.
Skips Rawtenstall
Our reliable skip service in Bury is extremely popular, as such we are often booked at least 48 hours ahead. However, from time to time we do get cancellations, so it is always worth calling or messaging us.
Can we help fill the skip?
Skips Radcliffe
Unfortunately, we only offer self-fill skip hire. However, we do work alongside some fantastic waste removal companies. If you need waste clearance, we highly recommend their services.